Editorial - Prayers for 27 Indian Cities - Brother Onassis Jeevaraj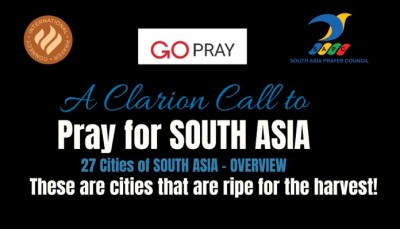 The South Asia Prayer Council would be grateful for your support and partnership in prayer as we uphold 27 key cities by prayer-walking them in October 2022!
These cities are ripe for the harvest! Please join us in praying for Heavenly blessings, revival and transformation.
Let's also be praying equipping and protection for those who will be prayer-walking the streets of each city!
We have prepared a prayer guide which highlights information and prayer points about each city. 
These 27 Indian cities are among 110 cities which are collectively populated by 98% of the remaining unreached peoples. We would invite you to commit to pray for all of these cities and others throughout the year for 15 minutes a day.
BIG VISION - Together the global Body of Christ will advance God's Kingdom through a unified prayer covering that will contend with powers of evil and darkness, especially in these most significant unreached cities in the South Asia region.
OUR HOPE: Our fervent hope is that prayer will be the catalyst that can help ignite a rapid spread of the Gospel. Let us commit as a body of Christ in South Asia to mobilise millions of hours of prayers to take teams on a prayer walk and possess the unfortified cities. We'll pray for millions to respond in faith bringing new movements of multiplying churches that can transform nations.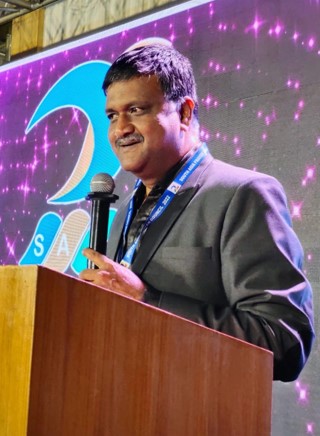 FAITH GOAL: To prayer walk in the strategic cities and raise a canopy of prayer for the city, from the city and from all across India and the World!
PRAYER: God, may your great name and your Son be exalted among the nations of the earth. Your eternal Kingdom will be made up of people from every nation, from all tribes, peoples and languages. You have invited us to join in this work. Lord, will you give me the grace to lead a prayer-walking team in 2022!
May the Lord bless you richly.
Brother Onassis Jeevaraj - South Asia Director
International Prayer Connect
Also:
Founder and Director of Nehemiah Mission
National Director for GO Movement
Email: onassis@sapc.world
More info, reports, presentations, videos and regional prayer guides are available on the SAPC website